Meet The All American Wellness Team
Hi, my name, is Heather, after serving my four years in the Air Force I started pursuing my both my Bachelor's in health science, and Masters in Traditional Chinese Medicine at Atlantic Institute of Oriental Medicine. I am the office manager at All American Wellness Center and will be the first face that will greet you when you arrive, I have worked for Dr. Usry since 2016. I strive to make all our patients feel welcomed, heard, and feeling better than when they came in. We look forward to meeting you, call and make an appointment today, and let the healing begin.
Hello everyone! I am Terry J. Lousidor and I am the A.C.C.P.A at All American Wellness Center. I assist Dr. Usry in the physio-therapy department as well as assisting in the front office department, especially translation as I am trilingual. I have previous experiencing working in the chiropractic field, however, since coming to work with Dr. Usry I have learned so much about natural health care and how so many conditions that I previously thought could only be handled with drugs can be rectified with natural care. Doctor uses herbs and homeopathy and laser therapy in addition to chiropractic adjustments, by hand and with instruments, and their healing abilities never fail to astonish me. I am a grateful family member of the All American Wellness Center team, I love to be of service to my community. My love for GOD, my family and people, motivates me daily, to make a positive impact in people's lives'. I am also committed to continuous education to provide more to those in need. I am anxious to meet you so call us for a free fifteen minute evaluation by Doctor Usry and meet the rest of the All American Wellness Center team. If you've suffered an auto trauma, sports injury, slip and fall or haven't been helped by other doctors come give our Doctor a try, you won't be disappointed.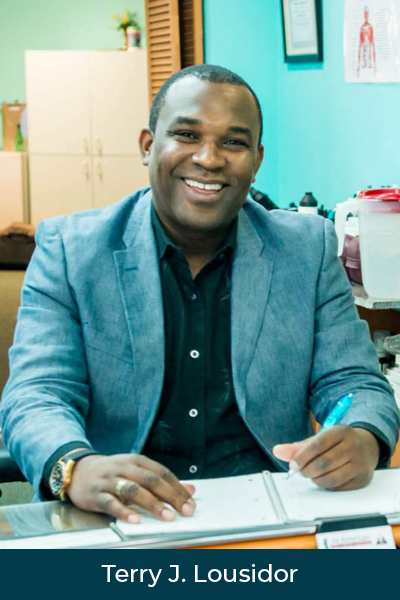 Born and raised along the coast of southern New Jersey, Paul experienced the healing power of the ocean at a young age. His relationship with nature and spirituality as a child would spark a life-long interest in alternative approaches to health and the power of the body to heal itself. Paul graduated with a dual bachelor's degree in Anthropology and Sociology with a primary focus on the practices of Eastern medicine. After University, Paul spent 7 years serving as a Program Director for an adult daily living and vocational program, where he worked to facilitate an increased quality of life for individuals with profound disabilities. In 2015 he would be guided to the Palm Beach State College Massage Therapy Program where he gained a comprehensive understanding of the human body and the diverse range of modalities available to aid individuals in a return to full health. Paul's approached to healing is multifaceted and individualized. He practices a wide range of healing modalities, all administered with intention and compassion, some of which include; deep tissue massage, neuromuscular therapy, Thai massage and other treatments integrating the mind, body & spirit connection.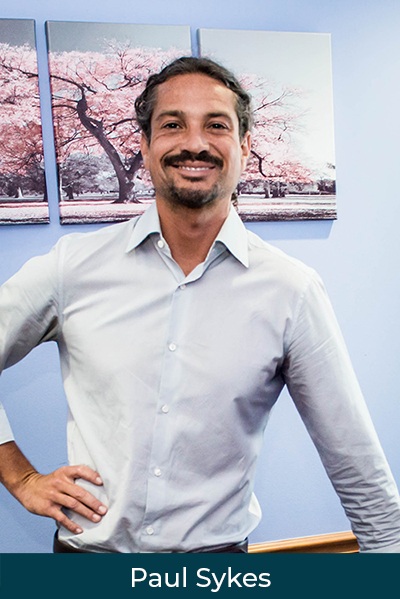 My name is Marquely Celestin. I am a graduate from the State University of Haiti's Medical School and I received my degree as an M.D. in 2001. At first, I wanted to be a surgeon, but the political situation in my country was so bad that I had to make the difficult choice to leave Haiti. When I came to the United States in 2001 as a resident, I began taking classes and became a certified massage therapist in 2002. This is where I met Dr. Usry. He hired me and became my boss, then my advisor, then my teacher, and now my mentor. With him, I learned many of the miracles of the chiropractic profession. I have become a registered CA with the State, and I am a very important member of the team at the All American Wellness Center.
Working with Dr. Usry has given me the opportunity to assist many of the people in our community by using the Brimhall Technique. I have been trained personally by Dr. Usry and have attended Brimhall seminars. I have become so comfortable with these techniques, I truly believe the philosophy that we don't treat conditions, we treat people with conditions. This means that with every patient we see, we conscientiously see that person as a human being rather than to only consider the problem or the injury that makes the person come to see us. At All American Wellness Center, we believe that everyone deserves to be in optimal health. This is why we pray to the Lord every day for Him to bless us and teach us the best way to make our patients happy.
Our team works like a big family, where the patients have a safe haven from the stresses of the rest of the world. If you're reading this and you are not one of our patients, it's not too late. We have a place here for you where you can become a member of the All American Wellness Family. Give us a call! We offer a free 15-minute consultation with Dr. Usry. We check your insurance to learn what it covers. We also offer a free stress analysis. What are you waiting for? We look forward to hearing from you!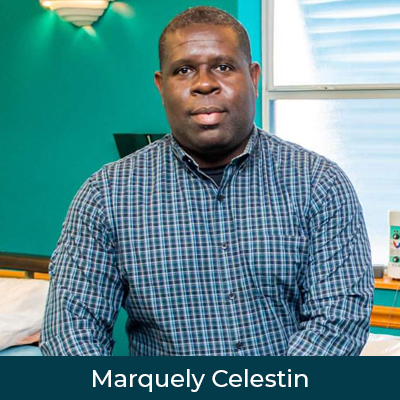 Carrie has been with our team for 20+ years. She is our professional medical biller who has a total of 35 years of experience in managing Florida injury claims. Her mission in the billing office is to ensure that our patients receive every bit of the insurance benefits they are entitled to and that she works hand in hand with law offices representing our patients' who are seriously injured.
Carrie's mission outside the billing office is to slay as many fish as possible before she returns to dry land. She's an avid angler who loves both inshore and offshore fishing but spends most of her time on grass flats catching speckled trout, red fish, flounder and mackerel. Fun fact about Carrie that drives her crazy; she has never caught a snook but everyone in her family has. If you have the pleasure of speaking with Carrie don't forget to ask if that big snook is still alluding her!

Not only is she an advocate for our patients but she is also an advocate for Florida wildlife and Florida's waterways. Carrie believes Florida is the best place in world to be and that's why we have the best people on Earth! But accidents happen and All American Wellness Center is the best place to be when it hurts.