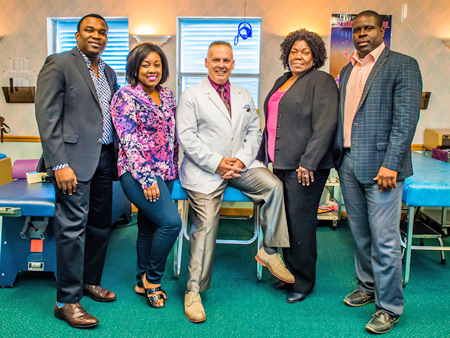 When you come to our clinic, we will address all of the negative factors that are affecting your health. We evaluate your body individually to create a health program just for your body.
There are six keys to creating superior health. The answer to 'how do you live a healthy life in an unhealthy world' is the Six Steps to Wellness. This comprehensive program – the result of thirty five years of intensive research – is your key to better health.
The Six Steps to Wellness Are:
These steps represent all six of the major steps of your journey to optimum health.
During your first visit, we offer a free 15 minute evaluation (and go right to work on your problem). While we are working together, one of my staff members is evaluating your insurance policy to see if you have chiropractic coverage. If not, it's no big deal… our fees are very affordable and we offer payment plans that fit into most peoples' budgets.